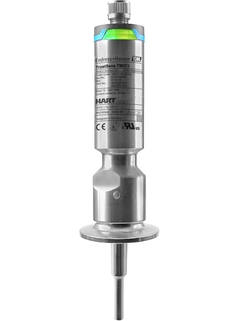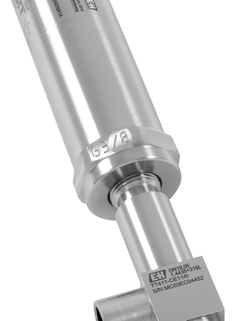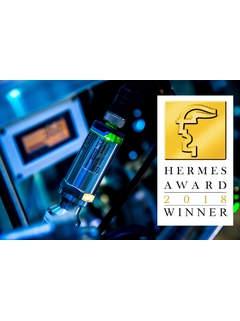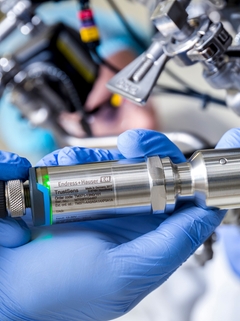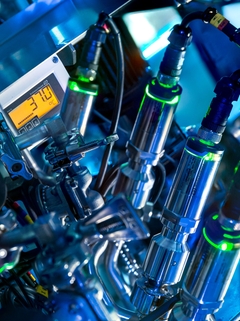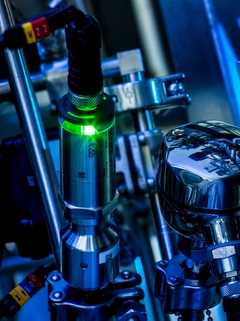 Spesifikasjonene kort oppsummert
Max. process pressure (static)

at 20 °C: 40 bar (580 psi)

Operating temperature range

Pt 100:
-40 °C to 160 °C
(-40 °F to 320 °F)

Max. immersion length on request
Bruksområde
Our award-winning iTHERM TrustSens TM371 sanitary RTD features the world's first self-calibrating Pt100 sensor unit! The hygienic temperature transmitter with Heartbeat Technology effectively eliminates the risk of undetected non-conformities, reduces production downtime while increasing product safety and process efficiency in food, beverage and life sciences applications. The instrument complies with FDA and GMP regulations and integrates with the Netilion cloud-based Industry 4.0 ecosystem.
Designed for critical hygienic and aseptic applications in life sciences, food & beverage

RTD self-calibration in processes such as SIP, UHT, edible oil refining, industrial deep fat frying and more

Measuring range: -40 to 160 °C (-40 to 320 °F)

Protection class: up to IP69K

Signal output: 4 to 20 mA, HART®

Optional: Secure Bluetooth® and/or WirelessHART® (requires FieldPort SWA50)

EHEDG, ASME BPE, FDA, 3-A, 1935/2004, 2023/2006, 10/2011, CE, CRN, CSA General Purpose
Fordeler
Reduce risks and costs by implementing fully automated, traceable inline RTD sensor self-calibration; Eliminate non-conformities or undetected failures

True sanitary RTD sensor self-calibration making use of the Curie effect

Built-in, long-term stable fix point reference with complete traceability of calibration chain to ITS-90

Full instrument diagnostics, monitoring and verification with Heartbeat Technology

Automated process documentation, built-in memory for 350 calibration events

24/7 access to printable, audit proof calibration certificates, on-site or through cloud-based system integration

Built-in 4 to 20 mA loop check function saves time and increases process safety

Highest temperature measurement precision

Individual transmitter-sensor matching from factory for improved RTD accuracy
Få dette produktet som en del av en pakke
Enkle produkter

Enkelt å velge, intallere og bruke
Tekniske egenskaper
Enkelhet
Standardprodukter

Pålitelige, robuste og lette å vedlikeholde
Tekniske egenskaper
Enkelhet
High- end produkter

Høyst funksjonelle og praktiske
Tekniske egenskaper
Enkelhet
Spesialprodukter

Designet for krevende applikasjoner
Tekniske egenskaper
Enkelhet
FLEX utvalget
Tekniske egenskaper
Enkelhet

Fundamental utvalg

Møter dine grunleggende målebehov

Tekniske egenskaper

Enkelhet

Lean utvalg

Håndter henkelt dine kjerneprosesser

Tekniske egenskaper

Enkelhet

Extended utvalg

Optimaliser prosessene dine med innovative teknologier

Tekniske egenskaper

Enkelhet

Xpert utvalg

Mestre de mest utfordrende applikasjonene dine

Tekniske egenskaper

Enkelhet
Xpert utvalg
Spesialprodukter

Designet for krevende applikasjoner
Tekniske egenskaper
Enkelhet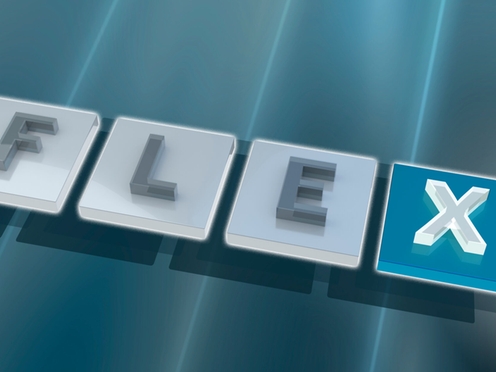 Loading alternative products
Suksesshistorier
Medisinske autoklaver

Ny sensorteknologi automatiserer rekalibreringer for å redusere fare ved batch-sterilisering. Les mer!
Dette kan også være av interesse for deg
Banebrytende innovasjon

iTHERM TrustSens, det selvkalibrerende termometeret fra Endress+Hauser, mottar "Breakthrough Products Award for 2018"