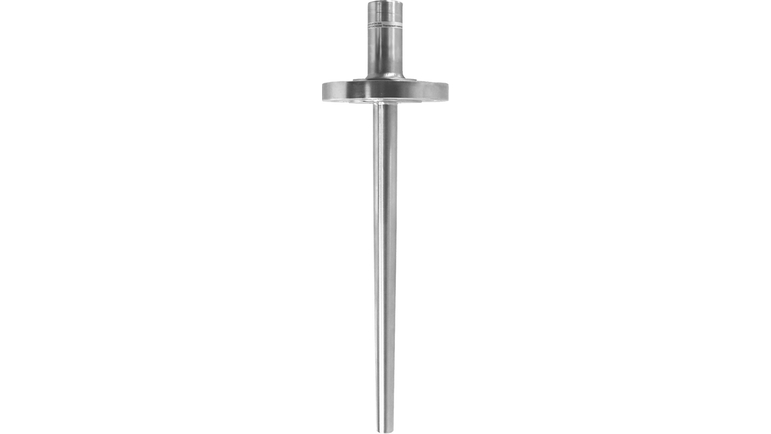 Made of drilled barstock material. Mainly used in heavy duty or general purpose applications.
Due to the challenging process conditions by heavy duty applications the load capacity of a thermowell must be calculated exactly. Dye penetration tests, ultrasound test, helium leakage test, pressure endurance test as well as various, non-destructive material tests prove the quality of materials and processing.
Enkle produkter

Enkelt å velge, intallere og bruke
Tekniske egenskaper
Enkelhet
Standardprodukter

Pålitelige, robuste og lette å vedlikeholde
Tekniske egenskaper
Enkelhet
High- end produkter

Høyst funksjonelle og praktiske
Tekniske egenskaper
Enkelhet
Spesialprodukter

Designet for krevende applikasjoner
Tekniske egenskaper
Enkelhet
FLEX utvalget
Tekniske egenskaper
Enkelhet

Fundamental utvalg

Møter dine grunleggende målebehov

Tekniske egenskaper

Enkelhet

Lean utvalg

Håndter henkelt dine kjerneprosesser

Tekniske egenskaper

Enkelhet

Extended utvalg

Optimaliser prosessene dine med innovative teknologier

Tekniske egenskaper

Enkelhet

Xpert utvalg

Mestre de mest utfordrende applikasjonene dine

Tekniske egenskaper

Enkelhet
Spesifikasjonene kort oppsummert

Max. process pressure (static)

Maximum standard immersion length

Max. immersion length on request
Hurtigvalg
Velg ett av våre foreslåtte alternative
individuell konfigurasjon
Fortsett for å velge blant alle mulige alternativer
Fordeler

The extension and the immersion lengths as well as the bar dimensions can be chosen according to process requirements

A wide choice of standard materials and process connections is available; other versions can be ordered according to specification

...
Bruksområde

TA550 is designed for use with resistance and thermocouple thermometers mainly in heavy duty applications.
Dokumenter / håndbøker / programvare
Erstatter

Thermowell for RTD and TC assemblies, specially designed for use in heavy duty industrial applications, particularly in the chemical, oil & gas and power & energy industries