iTEMP TMT82 HART® 7 temperature transmitter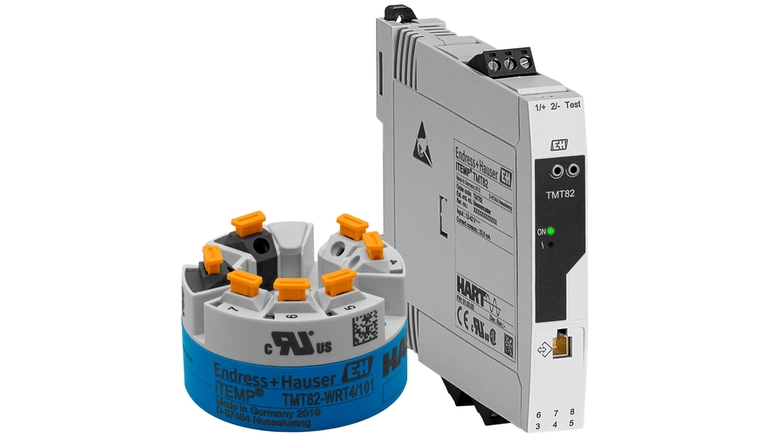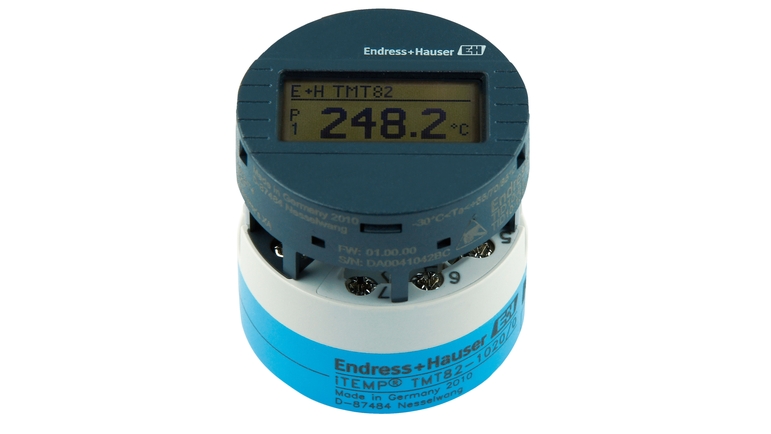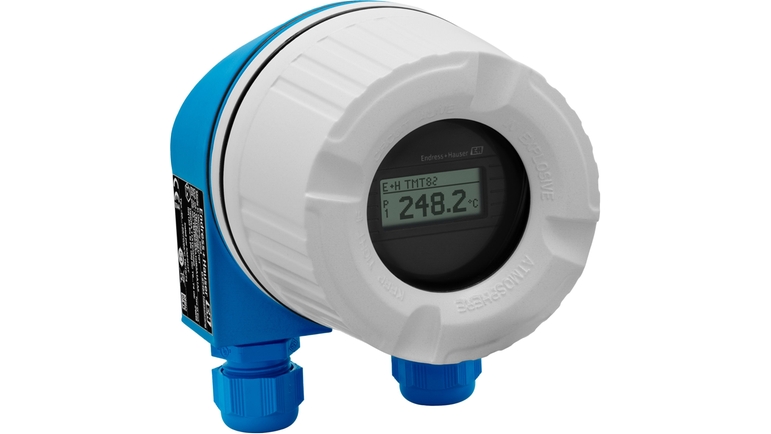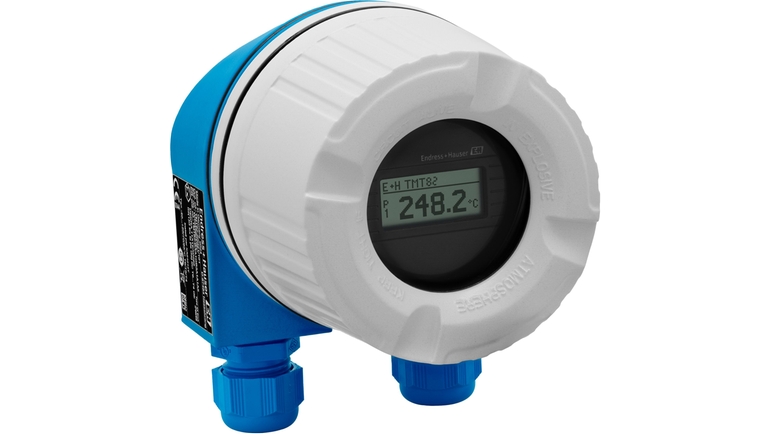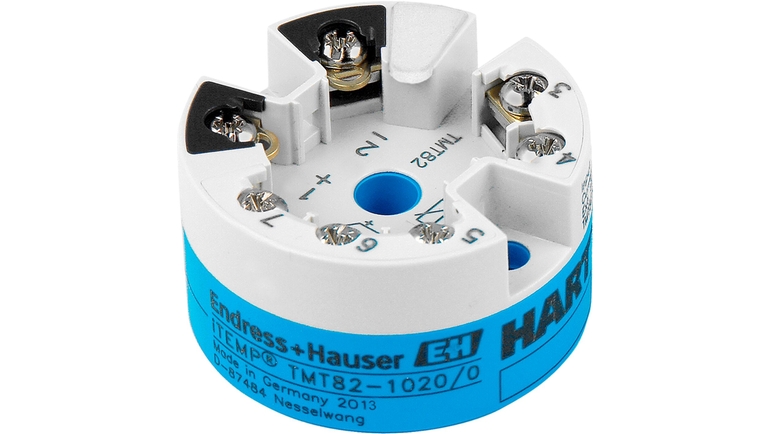 Dual channel, SIL compliant temperature transmitter for use in hazardous areas
The iTEMP TMT82 is a highly reliable, accurate and long-term stable temperature transmitter for industrial processes requiring high availability.
The versatile 2-channel device converts universal sensor inputs such as thermocouples or RTD into stable, scalable 4 to 20 mA output signals and HART® communication. With its built-in smart sensor monitoring capability and diagnostic status information according to NAMUR NE 107, the SIL 2, SC3 certified transmitter increases process safety and uptime.
Enkle produkter

Enkelt å velge, intallere og bruke
Tekniske egenskaper
Enkelhet
Standardprodukter

Pålitelige, robuste og lette å vedlikeholde
Tekniske egenskaper
Enkelhet
High- end produkter

Høyst funksjonelle og praktiske
Tekniske egenskaper
Enkelhet
Spesialprodukter

Designet for krevende applikasjoner
Tekniske egenskaper
Enkelhet
FLEX utvalget
Tekniske egenskaper
Enkelhet

Fundamental utvalg

Møter dine grunleggende målebehov

Tekniske egenskaper

Enkelhet

Lean utvalg

Håndter henkelt dine kjerneprosesser

Tekniske egenskaper

Enkelhet

Extended utvalg

Optimaliser prosessene dine med innovative teknologier

Tekniske egenskaper

Enkelhet

Xpert utvalg

Mestre de mest utfordrende applikasjonene dine

Tekniske egenskaper

Enkelhet
Spesifikasjonene kort oppsummert

Accuracy

(Pt100) <= 0,1K (digital) + 0,03% (set range)
Loading alternative products
Hurtigvalg
Velg ett av våre foreslåtte alternative
individuell konfigurasjon
Fortsett for å velge blant alle mulige alternativer
Ekstra komponenter

Fordeler

Robust temperature transmitter delivering precise, long-term stable measurements for high plant availability

SIL certification up to SIL2, SC3 according to IEC 61508:2010

Versatile mounting and housing options:
terminal head form B, DIN rail, field...
Bruksområde

Safe operation in hazardous areas; International approvals such as FM, CSA, ATEX, EAC, NEPSI, IECEx, DNV GL

2-channel universal signal inputs: RTD, thermocouple, resistance (Ω) and voltage transmitters (mV), HART® 7 protocol

Suited for use in marine...
Dokumenter / håndbøker / programvare
Tilbehør / reservedeler
The unit is not repairable

Fixing kit cpl.TMT8x/7x (european)

2x screws, 2x springs, 2x spring rings, 1x sealing CDI-connector

Fixing kit cpl. TMT8x/7x USA(american)

2x screws, 1x sealing CDI-connector

Set mounting bracket wall cpl. W06 std

Set mounting bracket pipe housing W06 st

Spare parts kit DIN rail terminal plug

TMT82

Mount.bracket st.steel A4 wall/tube 2"

Mounting bracket 2"tube stainless steel

TID10 Service cable

Extension cable for the CDI-interface for remote operation of the TID10 display for service and maintenance work. Length: 40cm.

DIN rail clip

according to IEC 60715 for temperature head transmitters.

Spare RFID TAG

Consists of: RFID TAG, fixing wire, crimp sleeve.

Cover latch spares kit field housing

Screw, washer, spring washer

M20x1.5 cable gland, 2xD0.5 cables

for 2 sensors

Cable gland NPT1/2, 2xD0.5 cables

for 2 sensors

Blanks (blind) M20x1.5 EEx-d/XP

Blanks (blind) NPT1/2, 3.1655.53

Blanks (blind) 1/2NPT V4A

Foam insert TMT82 dual chamber

Commubox FXA195

Modem to connect HART field devices to a computer via USB. Commissioning of field devices with software tool. :: To connect to a intrinsically safe signal circuit. :: SIL2, IEC61508.

Display Unit Head Transmitter

to plug on. Dot-Matrix measured value display. 12 DIP-switches buttom side. Settings: FF: Simulation, Write Lock. PA: Bus address, Write Lock. Compatible: TMT85, TMT84, TMT82, TMT71, TMT72.
Suksesshistorier
Medisinske autoklaver

Ny sensorteknologi automatiserer rekalibreringer for å redusere fare ved batch-sterilisering. Les mer!
Standardisert temperaturmåling hos DMK i Tyskland

Lær av denne videoen hvordan DMK ("Deutsches Milchkontor GmbH") i Hohenwestedt, Tyskland var i stand til å redusere deres kostnader ved å standardisere seg på iTHERM TM411 hygienisk temperaturfølere.