WirelessHART Fieldgate SWG70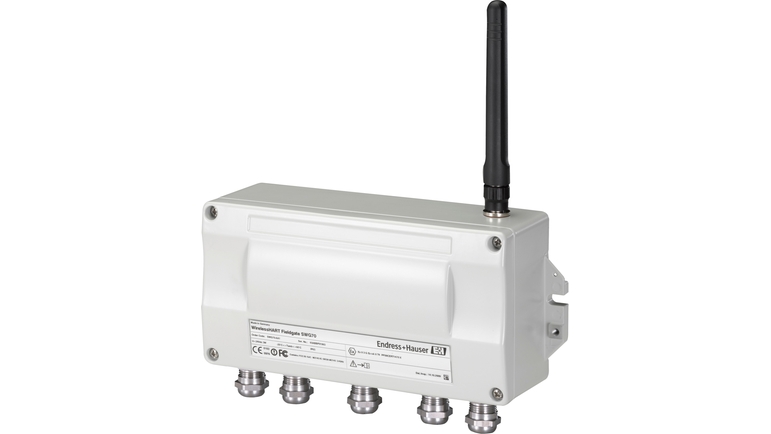 Intelligent WirelessHART gateway with Ethernet and RS-485 interfaces
Endress+Hauser's WirelessHART Fieldgate SWG70 has been designed to act as interface between a system using Ethernet or RS-485 physical layer and WirelessHART network. The gateway is designed for mounting in explosion hazardous areas Zone 2. An integral or remote antenna can be mounted according to the needs of the application.
Enkle produkter

Enkelt å velge, intallere og bruke
Tekniske egenskaper
Enkelhet
Standardprodukter

Pålitelige, robuste og lette å vedlikeholde
Tekniske egenskaper
Enkelhet
High- end produkter

Høyst funksjonelle og praktiske
Tekniske egenskaper
Enkelhet
Spesialprodukter

Designet for krevende applikasjoner
Tekniske egenskaper
Enkelhet
FLEX utvalget
Tekniske egenskaper
Enkelhet

Fundamental utvalg

Møter dine grunleggende målebehov

Tekniske egenskaper

Enkelhet

Lean utvalg

Håndter henkelt dine kjerneprosesser

Tekniske egenskaper

Enkelhet

Extended utvalg

Optimaliser prosessene dine med innovative teknologier

Tekniske egenskaper

Enkelhet

Xpert utvalg

Mestre de mest utfordrende applikasjonene dine

Tekniske egenskaper

Enkelhet
Spesifikasjonene kort oppsummert

Output

Ethernet (10 BASE-T/10 BASE TX)
- Configurable for HART IP and MODBUS TCP communication
RS-485 serial interface
- Configurable for HART Version 7.0 or MODBUS RTU communication
EtherNet/IP interface

Display
Loading alternative products
Hurtigvalg
Velg ett av våre foreslåtte alternative
individuell konfigurasjon
Fortsett for å velge blant alle mulige alternativer
Fordeler

Easy commissioning and diagnosis of a self-organizing WirelessHART network

Seamless integration of field device information into superior system applications with standardized protocols, such as MODBUS, EtherNet/IP, HART-IP or OPC

Wireless configuration...
Bruksområde

Process optimization, Tank and silo monitoring/Inventory control, Condition monitoring of equipment. The WirelessHART gateway converts and stores wireless device data in a format that is compatible with other systems. It has Ethernet and serial...
Dokumenter / håndbøker / programvare
Tilbehør / reservedeler
Remote dipole antenna

Consists of: Dipole antenna, mounting kit Usage: WirelessHART Fieldgate

Remote panel antenna

Consists of: Panel antenna, mounting kit Usage: WirelessHART Fieldgate

Remote cabinet antenna

Consists of: Cabinet antenna, mounting kit Usage: WirelessHART Fieldgate

Lightning / EMP protector

Consists of: Lightning / EMP protector Usage: WirelessHART Fieldgate

Nr

3;5

Order code

71131509

Coaxial cable 2,5 meter

Consists of: Coaxial cable 2,5 meter Usage: WirelessHART Fieldgate

Nr

3;5

Order code

71131508

Coaxial cable 5 meter

Consists of: Coaxial cable 5 meter Usage: WirelessHART Fieldgate

Nr

3;5

Order code

71131507

Coaxial cable 10 meter

Consists of: Coaxial cable 10 meter Usage: WirelessHART Fieldgate

Nr

3;5

Order code

71131506

Coaxial cable 15 meter

Consists of: Coaxial cable 15 meter Usage: WirelessHART Fieldgate

Replacement antenna

Consists of: Default dipole antenna Usage: WirelessHART Fieldgate