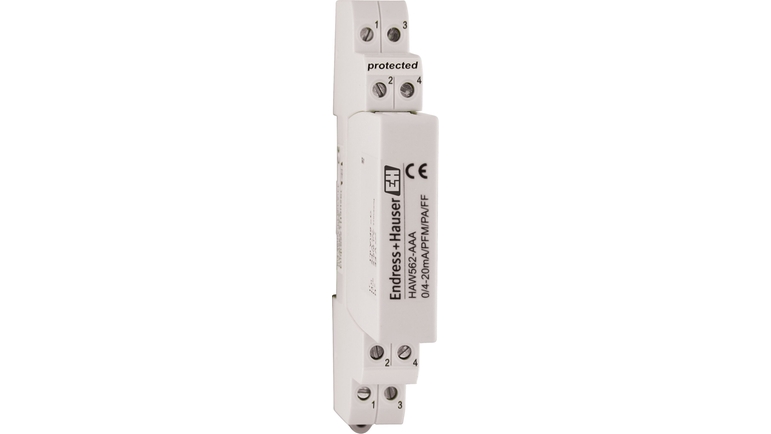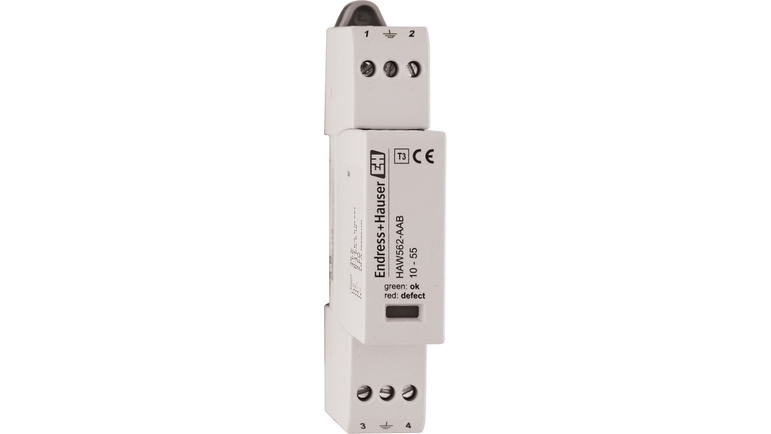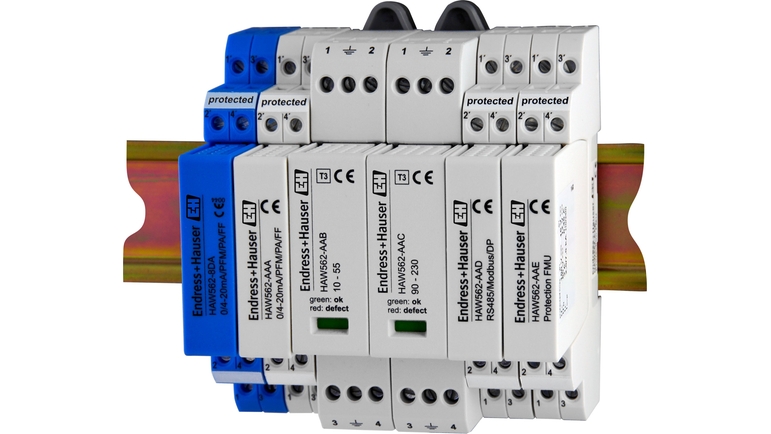 Surge arrester for DIN rail according to IEC 60715
The HAW562 surge arrester is used to protect electronic components from being destroyed by overvoltage. It ensures that overvoltage surges which occur in signal cables (e.g. 4 to 20 mA), in communication lines (fieldbuses) and in power lines are safely passed into the ground. The functionality of the transmitter or the electronics component to be protected is not affected.
Enkle produkter

Enkelt å velge, intallere og bruke
Tekniske egenskaper
Enkelhet
Standardprodukter

Pålitelige, robuste og lette å vedlikeholde
Tekniske egenskaper
Enkelhet
High- end produkter

Høyst funksjonelle og praktiske
Tekniske egenskaper
Enkelhet
Spesialprodukter

Designet for krevende applikasjoner
Tekniske egenskaper
Enkelhet
FLEX utvalget
Tekniske egenskaper
Enkelhet

Fundamental utvalg

Møter dine grunleggende målebehov

Tekniske egenskaper

Enkelhet

Lean utvalg

Håndter henkelt dine kjerneprosesser

Tekniske egenskaper

Enkelhet

Extended utvalg

Optimaliser prosessene dine med innovative teknologier

Tekniske egenskaper

Enkelhet

Xpert utvalg

Mestre de mest utfordrende applikasjonene dine

Tekniske egenskaper

Enkelhet
Loading alternative products
Hurtigvalg
Velg ett av våre foreslåtte alternative
individuell konfigurasjon
Fortsett for å velge blant alle mulige alternativer
Fordeler

Investment intensive measuring instruments protected

Increased plant availability as surge arrester is perfectly matched to the electronic components involved in process automation and process measuring technology

Application in Ex areas - optionally...
Bruksområde

Surge arresters are used to weaken residual currents from upstream lightning protection steps and to limit system-induced or -generated overvoltage surges.

HAW562 units are primarily used in process automation and in measuring and communication...
Dokumenter / håndbøker / programvare
Tilbehør / reservedeler
Screen grounding terminal HAW562

Mounting bracket field housing wall/pipe HAW562