Online turbidity meter Turbimax CUE22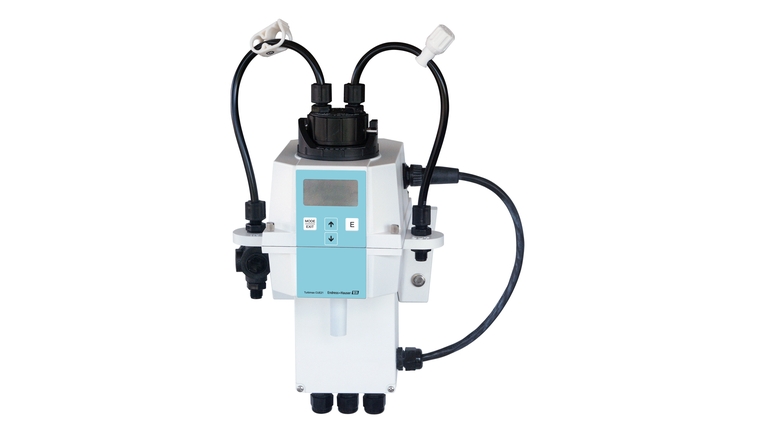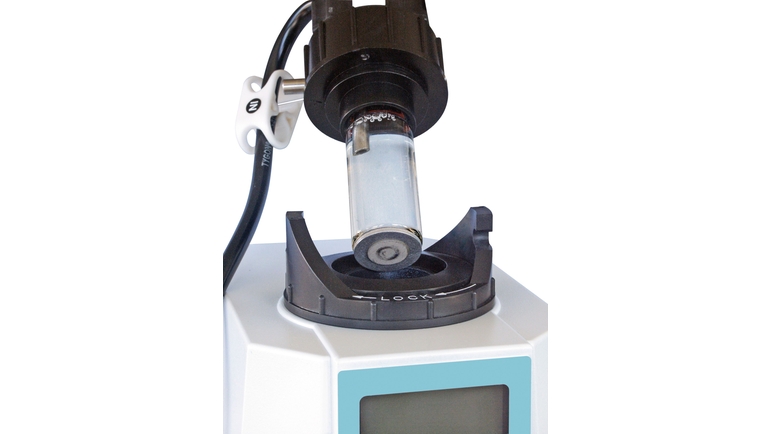 Compact system with sample condition adjustment for drinking and process water applications
Turbimax CUE22 is a reliable turbidity meter for continuous measurement compliant to US EPA 180.1. Operation is simple: connect the water, adjust the settings and the system runs unattended. Turbimax CUE22 provides guided calibration according to predefined standards, helping to streamline maintenance. Its automatic ultrasonic cleaning function extends service intervals offering significant savings in operational expenditure.

Enkle produkter

Enkelt å velge, intallere og bruke
Tekniske egenskaper
Enkelhet
Standardprodukter

Pålitelige, robuste og lette å vedlikeholde
Tekniske egenskaper
Enkelhet
High- end produkter

Høyst funksjonelle og praktiske
Tekniske egenskaper
Enkelhet
Spesialprodukter

Designet for krevende applikasjoner
Tekniske egenskaper
Enkelhet
FLEX utvalget
Tekniske egenskaper
Enkelhet

Fundamental utvalg

Møter dine grunleggende målebehov

Tekniske egenskaper

Enkelhet

Lean utvalg

Håndter henkelt dine kjerneprosesser

Tekniske egenskaper

Enkelhet

Extended utvalg

Optimaliser prosessene dine med innovative teknologier

Tekniske egenskaper

Enkelhet

Xpert utvalg

Mestre de mest utfordrende applikasjonene dine

Tekniske egenskaper

Enkelhet
Hurtigvalg
Velg ett av våre foreslåtte alternative
individuell konfigurasjon
Fortsett for å velge blant alle mulige alternativer
Fordeler

Long service intervals to save on operational costs

Fast and easy calibration, verification within seconds

Low volume of flow-through cuvette speeds up response time

Automatic ultrasonic cleaning function reduces maintenance effort

Sample condition...
Bruksområde

Turbimax CUE22 is an online turbidity meter for:

Drinking and process water:
- Process monitoring
- Filter monitoring and filter backwash in water works
- Water quality monitoring in water works and distribution networks

Utilities of all...
Dokumenter / håndbøker / programvare
Tilbehør / reservedeler
Electronical service module CUE22

Light source: White light Measuring range: 0 - 100 NTU Spare part turbidity measurement

Field terminal box CUE21/CUE22

Supply voltage: 100-240 VAC Spare part turbidity measurement

Desiccant CUE21/CUE22

Refill pack Accessory turbidity measurement

Tubing kit CUE21/CUE22

Accessory turbidity measurement

Ultrasonic Cuvette CUE21/CUE22

Accessory turbidity measurement

Calibration kit CUE22

Ready for use solutions: 0,02 NTU, 10 NTU and 100 NTU. Accessory turbidity measurement

Flow chamber CUE21/CUE22

for bubble suppression Accessory turbidity measurement

Pressure Regulator for CUE21/22

Kit CUE21/22: Flow Head Assembly
Suksesshistorier
Kjølevann direkte fra Østersjøen

Med CUS52D oppnår kraftverksoperatøren KNG lavere vedlikeholdskostnader på grunn av pålitelig og stabil måling også under krevende forhold i saltvann.

Avanserte prosessbetingelser

Fra tidkrevende prøveanalyse til sanntidsovervåking av kritiske parametere i gjæringsprosesser takket være komplette løsninger fra maskinvare til utvikling og analysetjenester.

Enklere å følge regelverket

Den automatiserte fosfatovervåkingen med Liquiline System CA80PH hjelper matvareprodusenten Pasfrost med å overholde de strenge grenseverdiene for industrielt avløpsvann.
Vannovervåkning redder liv

Vann anses i stadig større grad som et verdifullt produkt i de fleste land. Derfor er det en stadig nedgang i aksepten for sløsing med vann, og behovet for å kontrollere vannkvaliteten øker.