Glass-free absorption sensor
OUSAF11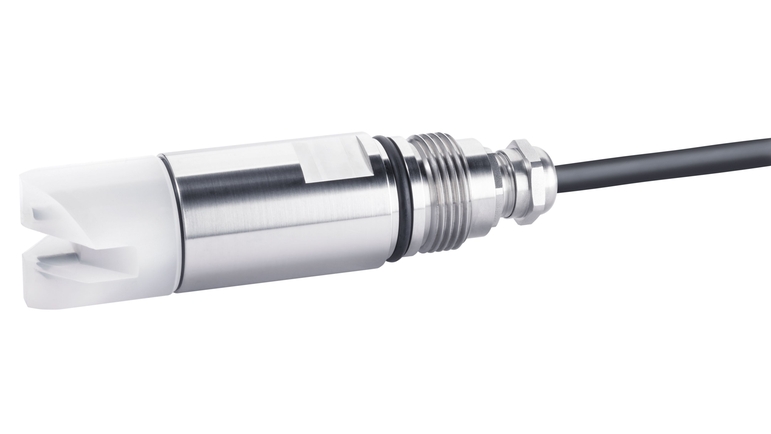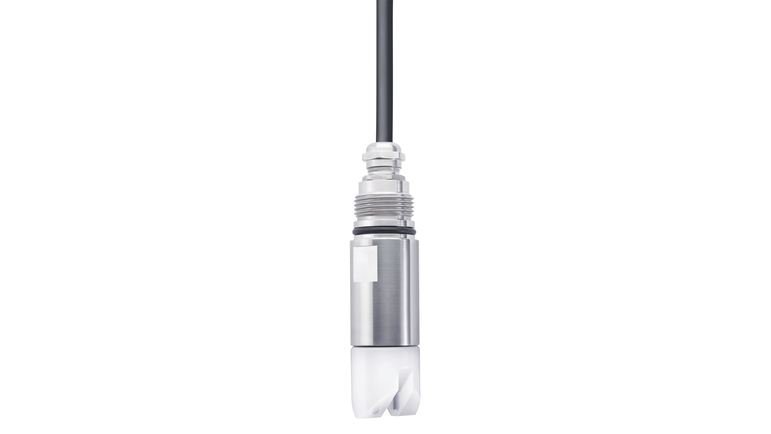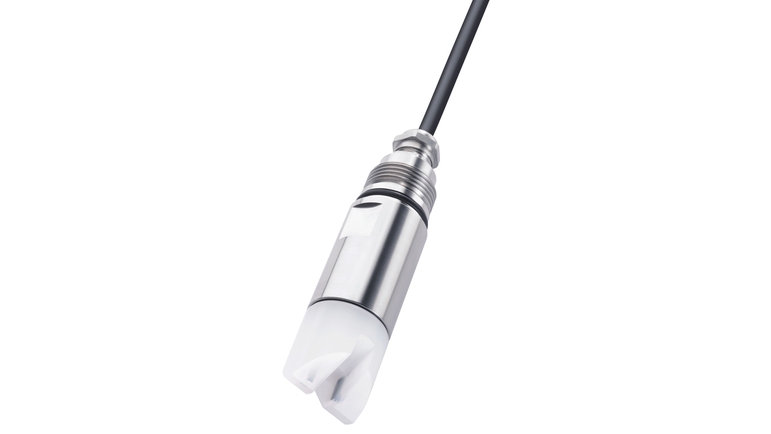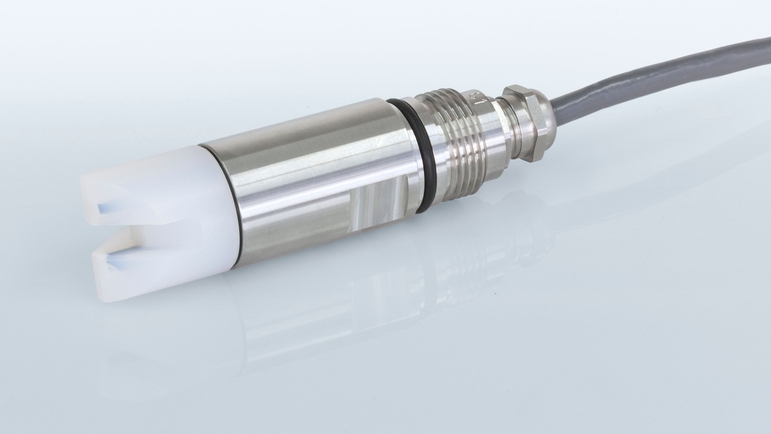 NIR/VIS absorption sensor for phase detection and suspended solids
OUSAF11 is a glass-free sensor for the inline detection of changing phases and suspended solids. Insert it in pipes and vessels to minimize product losses and to ensure the purity of your products. You may also apply it as an immersion sensor in open tanks and basins for efficient effluent monitoring. Its glass-free, hygienic design guarantees the highest safety of your products. OUSAF11 withstands high operating temperatures and aggressive media, making it suitable for all industries.
Enkle produkter

Enkelt å velge, intallere og bruke
Tekniske egenskaper
Enkelhet
Standardprodukter

Pålitelige, robuste og lette å vedlikeholde
Tekniske egenskaper
Enkelhet
High- end produkter

Høyst funksjonelle og praktiske
Tekniske egenskaper
Enkelhet
Spesialprodukter

Designet for krevende applikasjoner
Tekniske egenskaper
Enkelhet
FLEX utvalget
Tekniske egenskaper
Enkelhet

Fundamental utvalg

Møter dine grunleggende målebehov

Tekniske egenskaper

Enkelhet

Lean utvalg

Håndter henkelt dine kjerneprosesser

Tekniske egenskaper

Enkelhet

Extended utvalg

Optimaliser prosessene dine med innovative teknologier

Tekniske egenskaper

Enkelhet

Xpert utvalg

Mestre de mest utfordrende applikasjonene dine

Tekniske egenskaper

Enkelhet
Spesifikasjonene kort oppsummert

Measurement range

0 to 3 AU
0 to 6 OD (depending on optical path length)

Process temperature

0 to 90 °C (32 to 194 °F) continuous
Max. 130 °C (266 °F) for 2 hours

Process pressure

Max. 10 bar abs at 20 °C
(Max. 150 psi at 68 °F)
Loading alternative products
Hurtigvalg
Velg ett av våre foreslåtte alternative
individuell konfigurasjon
Fortsett for å velge blant alle mulige alternativer
Fordeler

Highest safety for your products thanks to glass-free, hygienic design

Cost savings and reduced product loss thanks to fast interphase detection

Low-maintenance sensor with long service life and stable operation

Flexible installation: Sensor features...
Bruksområde

The OUSAF11 sensor detects phase separations and suspended solids in :

Food & Beverages:
- Milk detection in CIP solutions
- Phase separation in dairies and breweries
- Product loss detection in effluent

Primaries, mining and metals:
- Suspended solids...
Dokumenter / håndbøker / programvare
Tilbehør / reservedeler
For further repair or spare part inquiries

please contact your local

E+H Sales- and serviceorganisation
Suksesshistorier
Kjølevann direkte fra Østersjøen

Med CUS52D oppnår kraftverksoperatøren KNG lavere vedlikeholdskostnader på grunn av pålitelig og stabil måling også under krevende forhold i saltvann.

Avanserte prosessbetingelser

Fra tidkrevende prøveanalyse til sanntidsovervåking av kritiske parametere i gjæringsprosesser takket være komplette løsninger fra maskinvare til utvikling og analysetjenester.

Enklere å følge regelverket

Den automatiserte fosfatovervåkingen med Liquiline System CA80PH hjelper matvareprodusenten Pasfrost med å overholde de strenge grenseverdiene for industrielt avløpsvann.
Vannovervåkning redder liv

Vann anses i stadig større grad som et verdifullt produkt i de fleste land. Derfor er det en stadig nedgang i aksepten for sløsing med vann, og behovet for å kontrollere vannkvaliteten øker.