Flow assembly
Flowfit CPA250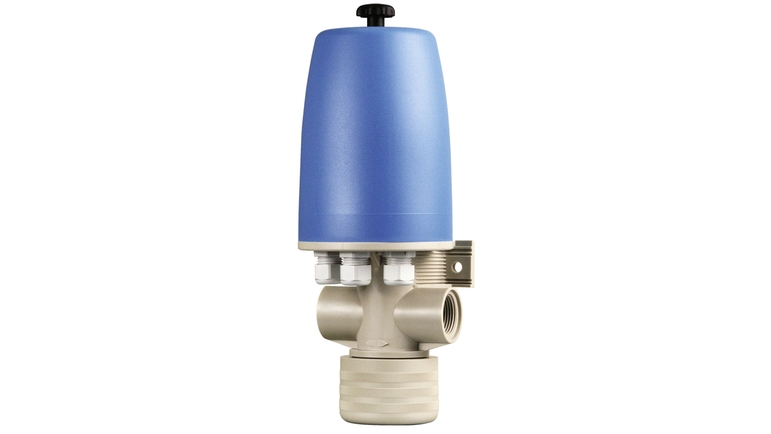 Universal assembly for the water and wastewater industry
The Flowfit CPA250 flow assembly is designed for pipe installation in water and wastewater treatment. It offers space for three sensors and is able to extend their service life by keeping them wet even when the flow is interrupted. The assembly itself is also durable thanks to corrosion-resistant polypropylene. With Flowfit you get the right product exactly for your standard applications.
Enkle produkter

Enkelt å velge, intallere og bruke
Tekniske egenskaper
Enkelhet
Standardprodukter

Pålitelige, robuste og lette å vedlikeholde
Tekniske egenskaper
Enkelhet
High- end produkter

Høyst funksjonelle og praktiske
Tekniske egenskaper
Enkelhet
Spesialprodukter

Designet for krevende applikasjoner
Tekniske egenskaper
Enkelhet
FLEX utvalget
Tekniske egenskaper
Enkelhet

Fundamental utvalg

Møter dine grunleggende målebehov

Tekniske egenskaper

Enkelhet

Lean utvalg

Håndter henkelt dine kjerneprosesser

Tekniske egenskaper

Enkelhet

Extended utvalg

Optimaliser prosessene dine med innovative teknologier

Tekniske egenskaper

Enkelhet

Xpert utvalg

Mestre de mest utfordrende applikasjonene dine

Tekniske egenskaper

Enkelhet
Spesifikasjonene kort oppsummert

Process temperature

Process pressure

max. 6 bar at 20°C
(87 psi at 68°F)
Hurtigvalg
Velg ett av våre foreslåtte alternative
individuell konfigurasjon
Fortsett for å velge blant alle mulige alternativer
Fordeler

Cost-efficient flow assembly for in-line installation

Simple installation and removal of the sensors thanks to threaded cap

Easy calibration without dismounting the sensors using the removable bottom part as calibration vessel

Reduces installation effort...
Bruksområde

Flowfit CPA250 is intended to be used in pipes in:

Wastewater treatment

Drinking water

Utilities

It is suitable for use with pressures of up to 6 bar.

Dokumenter / håndbøker / programvare
Tilbehør / reservedeler
Nr

300

Order code

71290133

Kit CPA250: Calibration vessel PP

with O-Ring FPM

Nr

320

Order code

71290137

Kit CPA250: Set of cable glands

2x M20x1,5; 1x M20x1,5 blind plug

Nr

350

Order code

71290142

Kit CPA250: Potential matching pin PP

for CPA250-x04 and CPA250-x05

Nr

360

Order code

71290146

Kit CPA250: blind plug set 3x PG13,5

with pressure nut and O-ring

NP with 2 nipples for CPA 250

Adapter to PP pipe without thread

NV 32mm with 2 nipples for CPA250

Adapter to PVC pipe without thread

NV 25mm with 2 nipples for CPA 250

Adapter to PVC pipe without thread
Suksesshistorier
Enklere å følge regelverket

Den automatiserte fosfatovervåkingen med Liquiline System CA80PH hjelper matvareprodusenten Pasfrost med å overholde de strenge grenseverdiene for industrielt avløpsvann.

Styres av Liquiline Control

Liquiline Control regulerer nitrifikasjon og denitrifikasjon på Stadtlohn vann- og avløpsanlegg. Styringssystemet sikrer samsvar med grenseverdier og optimalisert energibruk.
Vannovervåkning redder liv

Vann anses i stadig større grad som et verdifullt produkt i de fleste land. Derfor er det en stadig nedgang i aksepten for sløsing med vann, og behovet for å kontrollere vannkvaliteten øker.