Digital pH sensor
Memosens CPS31D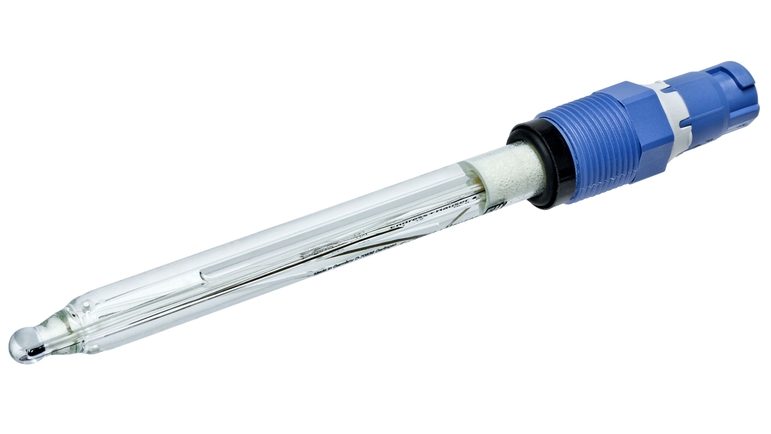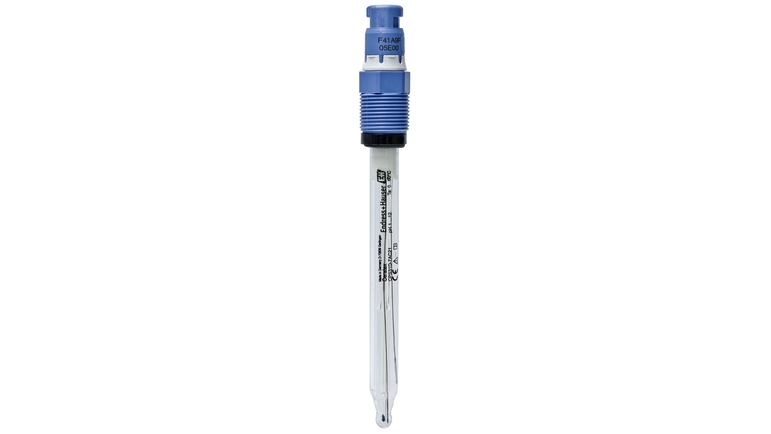 Memosens glass electrode for application in drinking water and swimming pools
Memosens CPS31D is the digital expert for pH compensation in disinfection processes. Its three diaphragms make it suitable for minimum conductivity while its low drift guarantees stable measurement. The sensor makes sure that swimming pool water is agreeable and drinking water tasteful. Thanks to Memosens technology, CPS31D combines maximum process and data integrity with simple operation. It resists corrosion and moisture, enables lab calibration and facilitates predictive maintenance.
Enkle produkter

Enkelt å velge, intallere og bruke
Tekniske egenskaper
Enkelhet
Standardprodukter

Pålitelige, robuste og lette å vedlikeholde
Tekniske egenskaper
Enkelhet
High- end produkter

Høyst funksjonelle og praktiske
Tekniske egenskaper
Enkelhet
Spesialprodukter

Designet for krevende applikasjoner
Tekniske egenskaper
Enkelhet
FLEX utvalget
Tekniske egenskaper
Enkelhet

Fundamental utvalg

Møter dine grunleggende målebehov

Tekniske egenskaper

Enkelhet

Lean utvalg

Håndter henkelt dine kjerneprosesser

Tekniske egenskaper

Enkelhet

Extended utvalg

Optimaliser prosessene dine med innovative teknologier

Tekniske egenskaper

Enkelhet

Xpert utvalg

Mestre de mest utfordrende applikasjonene dine

Tekniske egenskaper

Enkelhet
Spesifikasjonene kort oppsummert

Measurement range

Process temperature

0 to 80 °C
(32 to 176 °F)

Process pressure

1 to 4 bar
(15 to 60 psi)
Loading alternative products
Hurtigvalg
Velg ett av våre foreslåtte alternative
individuell konfigurasjon
Fortsett for å velge blant alle mulige alternativer
Ekstra komponenter

Fordeler

Reliable measurement at minimum conductivity thanks to three diaphragms

Low drift by very low level of ion depletion in electrolyte

Optional salt ring for extended operating time

Maximum process safety through non-contact inductive signal transmission

...
Bruksområde

Drinking water

Swimming pool water

pH compensation for free chlorine measurement
Dokumenter / håndbøker / programvare
Tilbehør / reservedeler
Memoclip label Memosens sensor

for assignment of sensors to measuring loop. 100 sensor clips with printable labels

Technical buffer solution CPY20

pH quality buffer solution, referenced to primary reference material of PTB and standard reference material of NIST. in DAkkS accredited buffer Laboratory.

KCL-Electrolyte solution CPY4

For liquid filled electrodes
Suksesshistorier
Enklere å følge regelverket

Den automatiserte fosfatovervåkingen med Liquiline System CA80PH hjelper matvareprodusenten Pasfrost med å overholde de strenge grenseverdiene for industrielt avløpsvann.

Styres av Liquiline Control

Liquiline Control regulerer nitrifikasjon og denitrifikasjon på Stadtlohn vann- og avløpsanlegg. Styringssystemet sikrer samsvar med grenseverdier og optimalisert energibruk.
Vannovervåkning redder liv

Vann anses i stadig større grad som et verdifullt produkt i de fleste land. Derfor er det en stadig nedgang i aksepten for sløsing med vann, og behovet for å kontrollere vannkvaliteten øker.