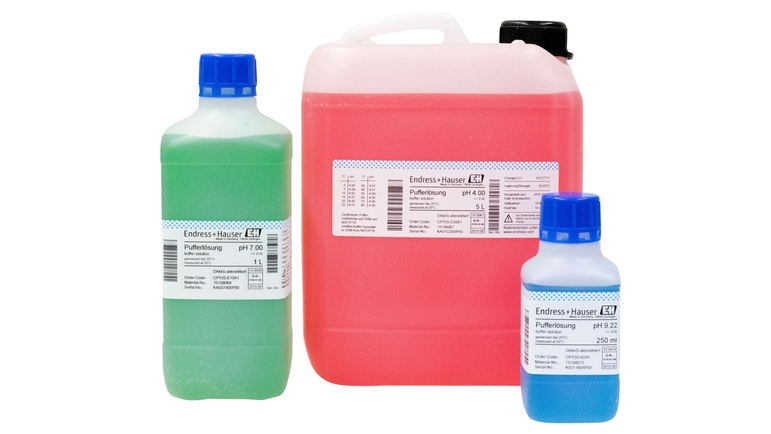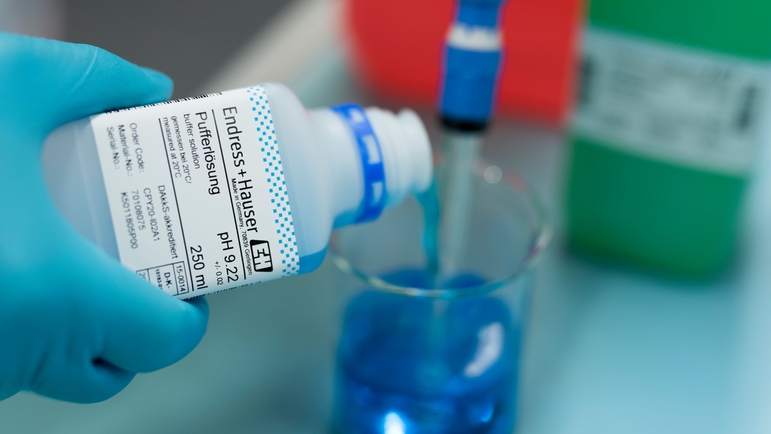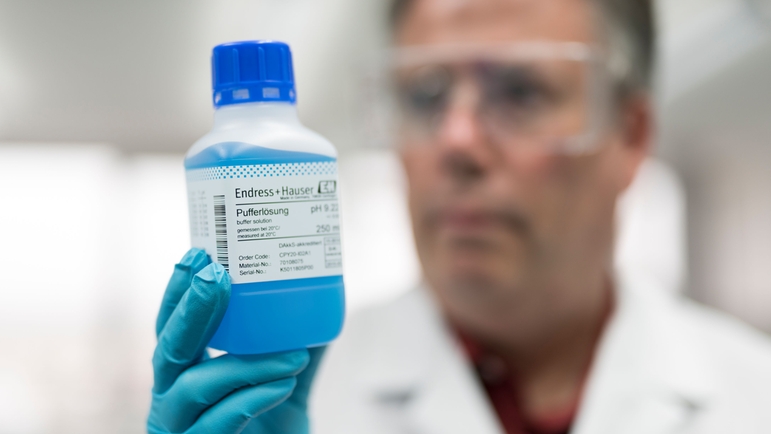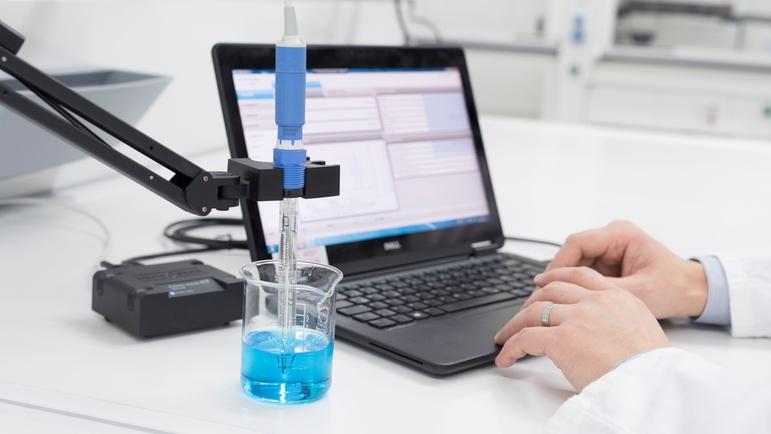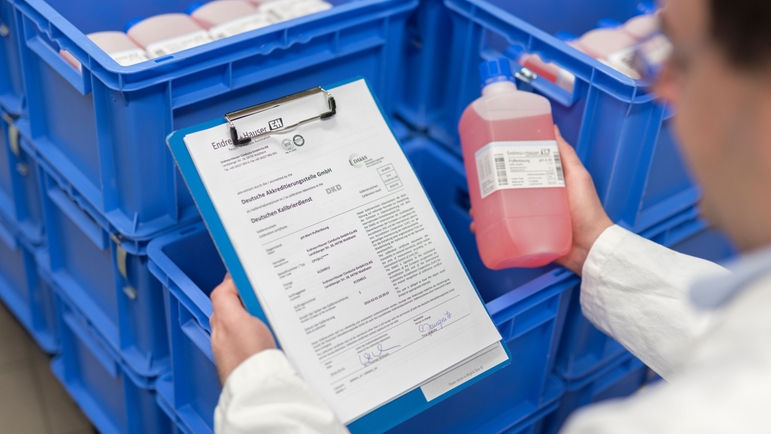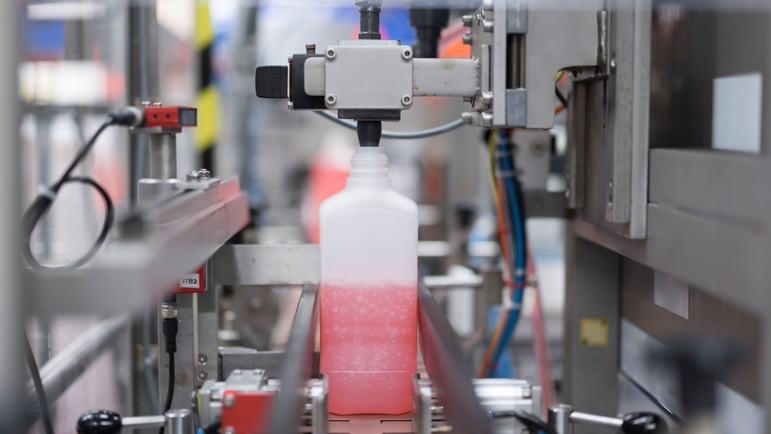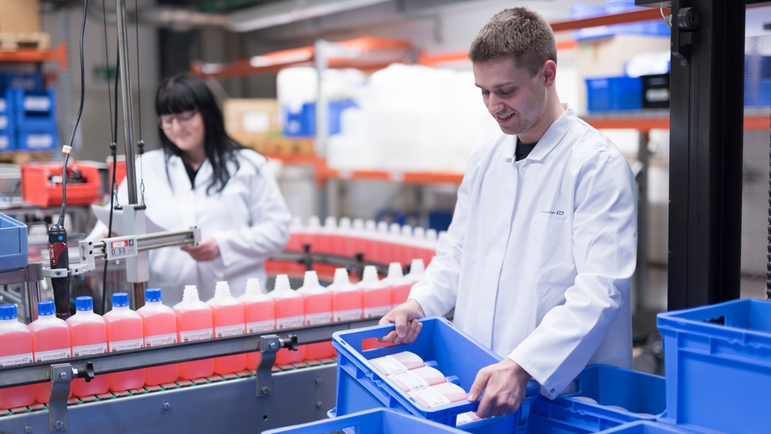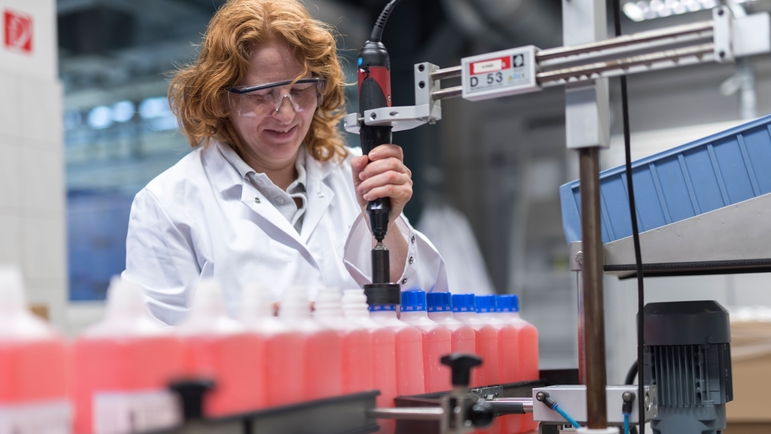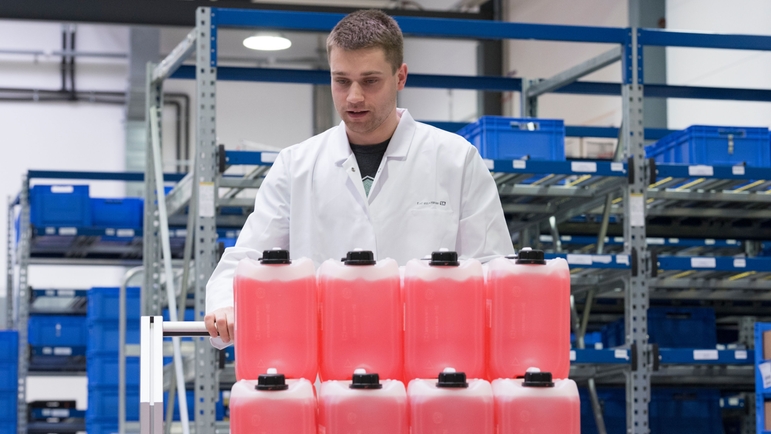 Highly precise pH buffers for all industries
The high-quality CPY20 buffers guarantee pH calibration to ultimate precision. They are produced and bottled in the permanent calibration laboratory that has successfully passed the tough DAkkS accreditation (German accreditation authority). The buffers are specified with an accuracy rating of +/-0.02 pH. They are traceable to NIST and PTB standard reference material and contain only FDA-listed preservatives. Using CPY20 you will achieve correct values that you can rely on.
Enkle produkter

Enkelt å velge, intallere og bruke
Tekniske egenskaper
Enkelhet
Standardprodukter

Pålitelige, robuste og lette å vedlikeholde
Tekniske egenskaper
Enkelhet
High- end produkter

Høyst funksjonelle og praktiske
Tekniske egenskaper
Enkelhet
Spesialprodukter

Designet for krevende applikasjoner
Tekniske egenskaper
Enkelhet
FLEX utvalget
Tekniske egenskaper
Enkelhet

Fundamental utvalg

Møter dine grunleggende målebehov

Tekniske egenskaper

Enkelhet

Lean utvalg

Håndter henkelt dine kjerneprosesser

Tekniske egenskaper

Enkelhet

Extended utvalg

Optimaliser prosessene dine med innovative teknologier

Tekniske egenskaper

Enkelhet

Xpert utvalg

Mestre de mest utfordrende applikasjonene dine

Tekniske egenskaper

Enkelhet
Hurtigvalg
Velg ett av våre foreslåtte alternative
individuell konfigurasjon
Fortsett for å velge blant alle mulige alternativer
Fordeler

The high accuracy and reproducibility of the buffers help you optimize the pH value in your process and maximize the yield and quality of your product.

CPY20 pH buffers are traceable to standard reference material of NIST (USA) and PTB (Germany) and...
Bruksområde

CPY20 pH buffer solutions are used for calibration and adjustment of pH electrodes in all industries. They are optimized for all routine and high precision sensor adjustments in the process as well as in the lab.

The calibration and adjustment can be...
Dokumenter / håndbøker / programvare
Suksesshistorier
Boiler water monitoring made easy

With the SWAS Compact Panel, the continuous monitoring of quality parameters such as pH and conductivity in cheese production can be automated and simplified.

Det allsidige panelet

Paneler for vannanalyse gjør det enkelt å overvåke drikkevann kontinuerlig på vannbehandlingsanlegget i Frasnacht i Sveits.

Avanserte prosessbetingelser

Fra tidkrevende prøveanalyse til sanntidsovervåking av kritiske parametere i gjæringsprosesser takket være komplette løsninger fra maskinvare til utvikling og analysetjenester.

Kjølevann direkte fra Østersjøen

Med CUS52D oppnår kraftverksoperatøren KNG lavere vedlikeholdskostnader på grunn av pålitelig og stabil måling også under krevende forhold i saltvann.
Revolusjonssuksess


Det har revolusjonert drift og vedlikeholdet for væskeanalyse. Siden lanseringen for 10 år siden, har Memosens-teknologi og Liquilinetransmittere blitt en de facto industristandard.