Digital oxygen sensor
Oxymax COS61D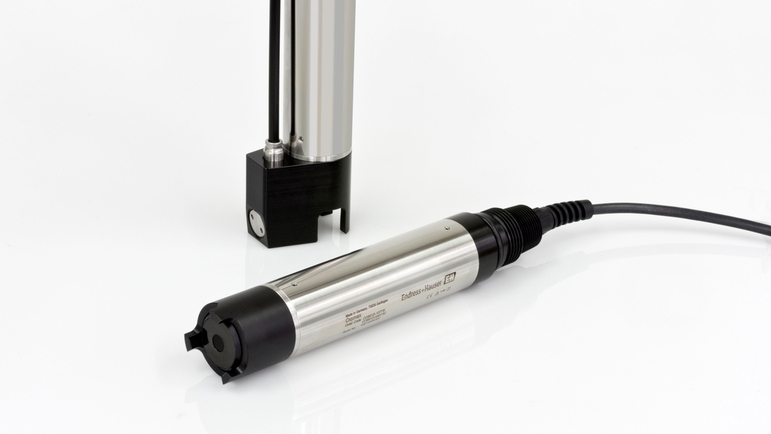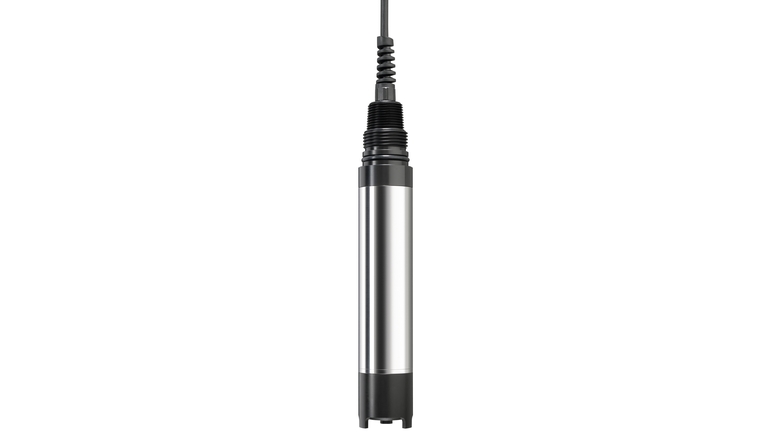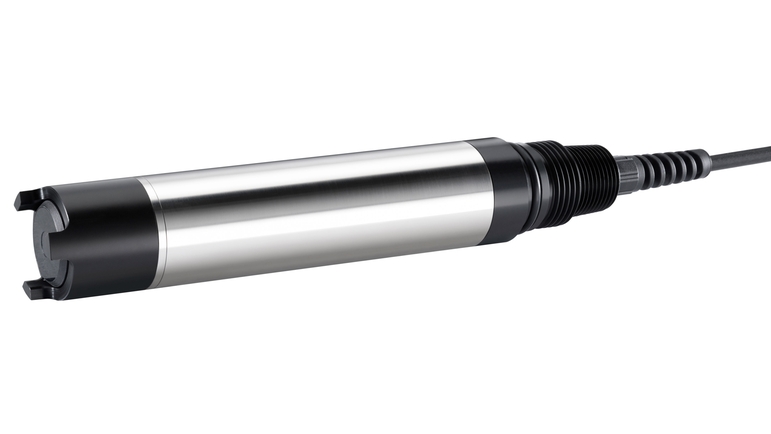 Memosens optical oxygen sensor for water, wastewater and utilities
Oxymax COS61D is a high-performance, digital oxygen sensor that offers fast, accurate and drift-free measurement. It supports your process with low maintenance, high availability and easy handling. The sensor's long-term stable fluorescence layer is exclusively oxygen-selective (interference-free), ensuring consistently reliable measurement. Thanks to Memosens digital technology, the Oxymax COS61D combines maximum process and data integrity, and facilitates simple lab calibration.
Enkle produkter

Enkelt å velge, intallere og bruke
Tekniske egenskaper
Enkelhet
Standardprodukter

Pålitelige, robuste og lette å vedlikeholde
Tekniske egenskaper
Enkelhet
High- end produkter

Høyst funksjonelle og praktiske
Tekniske egenskaper
Enkelhet
Spesialprodukter

Designet for krevende applikasjoner
Tekniske egenskaper
Enkelhet
FLEX utvalget
Tekniske egenskaper
Enkelhet

Fundamental utvalg

Møter dine grunleggende målebehov

Tekniske egenskaper

Enkelhet

Lean utvalg

Håndter henkelt dine kjerneprosesser

Tekniske egenskaper

Enkelhet

Extended utvalg

Optimaliser prosessene dine med innovative teknologier

Tekniske egenskaper

Enkelhet

Xpert utvalg

Mestre de mest utfordrende applikasjonene dine

Tekniske egenskaper

Enkelhet
Spesifikasjonene kort oppsummert

Measurement range

0 to 20 mg/l
0 to 200 %SAT
0 to 400 hPa

Process temperature

-5 to 60 °C
(20 to 140 °F)

Process pressure

Max. 10 bar abs
(Max. 145 psi)
Loading alternative products
Hurtigvalg
Velg ett av våre foreslåtte alternative
individuell konfigurasjon
Fortsett for å velge blant alle mulige alternativer
Ekstra komponenter
Zero-point gel
COY8

Ready-to-use gel for validation, calibration, and adjustment of oxygen and disinfection sensors
Fordeler

Minimum maintenance, maximum availability

Fast, drift-free measurement for precise aeration control and process monitoring

Long-term stability for increased process safety

Outstanding performance in all aeration processes (SBR, Anamox, etc.)

Chemical-free...
Bruksområde

Oxymax COS61D measures the dissolved oxygen concentration in:

Wastewater treatment plants:
- O2 control in the aeration basin
- Process water treatment and monitoring

Water works:
- Status monitoring of drinking water (oxygen enrichment, corrosion...
Dokumenter / håndbøker / programvare
Tilbehør / reservedeler
Kit COSxx Protection cage Fish farming

COY 3-SK membrane protective basket

for immersion of diss. oxygen sensors COS31/41/51D/61/61D in fish ponds.

Kit COSxx Protection cage 8,5 mm holes

Calibration cap, COS31/41/61/51D/61D//71

Cleaning head COS61/61D, 6 or 8mm

Cleaning head COS61/61D 1/4"

Zero-point gel COY8

Zero point: Verification, calibration, adjustment at zero point of oxygen and disinfection sensors ::Amperometric and optical sensors ::12, 25 and 40mm diameter ::Application in the lab, in the field

ISEmax Compressor cleaning unit 110V

with rail mount

Junction box RM

to lengthen the cable for Memosens/CUS31/41. Protection class IP 65, with 2x PG 13.5
Suksesshistorier
Kjølevann direkte fra Østersjøen

Med CUS52D oppnår kraftverksoperatøren KNG lavere vedlikeholdskostnader på grunn av pålitelig og stabil måling også under krevende forhold i saltvann.

Avanserte prosessbetingelser

Fra tidkrevende prøveanalyse til sanntidsovervåking av kritiske parametere i gjæringsprosesser takket være komplette løsninger fra maskinvare til utvikling og analysetjenester.

Enklere å følge regelverket

Den automatiserte fosfatovervåkingen med Liquiline System CA80PH hjelper matvareprodusenten Pasfrost med å overholde de strenge grenseverdiene for industrielt avløpsvann.
Vannovervåkning redder liv

Vann anses i stadig større grad som et verdifullt produkt i de fleste land. Derfor er det en stadig nedgang i aksepten for sløsing med vann, og behovet for å kontrollere vannkvaliteten øker.