Digital service and qualification tool
Memocheck Sim CYP03D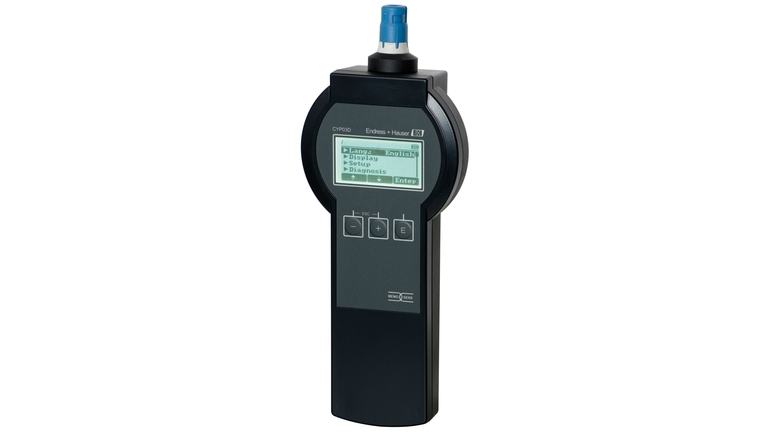 All-round checker for Memosens measuring points in all industries
Memocheck Sim CYP03D is the flexible service and qualification tool for all applications. It simulates definable values and supports you in installation, commissioning or troubleshooting. Memocheck Sim is connected instead of the sensor and checks the complete measuring chain from cable coupling to the process control system, proving that measured value transmission is error free. With the optional quality certificate, you can use Memocheck Sim for full measuring point qualification.

Enkle produkter

Enkelt å velge, intallere og bruke
Tekniske egenskaper
Enkelhet
Standardprodukter

Pålitelige, robuste og lette å vedlikeholde
Tekniske egenskaper
Enkelhet
High- end produkter

Høyst funksjonelle og praktiske
Tekniske egenskaper
Enkelhet
Spesialprodukter

Designet for krevende applikasjoner
Tekniske egenskaper
Enkelhet
FLEX utvalget
Tekniske egenskaper
Enkelhet

Fundamental utvalg

Møter dine grunleggende målebehov

Tekniske egenskaper

Enkelhet

Lean utvalg

Håndter henkelt dine kjerneprosesser

Tekniske egenskaper

Enkelhet

Extended utvalg

Optimaliser prosessene dine med innovative teknologier

Tekniske egenskaper

Enkelhet

Xpert utvalg

Mestre de mest utfordrende applikasjonene dine

Tekniske egenskaper

Enkelhet
Hurtigvalg
Velg ett av våre foreslåtte alternative
individuell konfigurasjon
Fortsett for å velge blant alle mulige alternativer
Ekstra komponenter

Fordeler

Fast and reliable functions checks: Freely definable measured values or value ramps offer full flexibility during installation, commissioning, troubleshooting or plant qualification.

Suitable for controlled environments: Quality certificate and traceable...
Bruksområde

Memocheck Sim allows flexible and reliable checks and qualification of measuring systems during:

Plant qualification

Installation and commissioning

Troubleshooting

The all-round tool is suitable for all industries.
Dokumenter / håndbøker / programvare
Tilbehør / reservedeler
For further repair or spare part inquiries

please contact your local

E+H Sales- and serviceorganisation

Kit CYP03: battery compartment cover

Kit CYP03D carry case Ex + not Ex
Suksesshistorier
Kjølevann direkte fra Østersjøen

Med CUS52D oppnår kraftverksoperatøren KNG lavere vedlikeholdskostnader på grunn av pålitelig og stabil måling også under krevende forhold i saltvann.

Avanserte prosessbetingelser

Fra tidkrevende prøveanalyse til sanntidsovervåking av kritiske parametere i gjæringsprosesser takket være komplette løsninger fra maskinvare til utvikling og analysetjenester.

Enklere å følge regelverket

Den automatiserte fosfatovervåkingen med Liquiline System CA80PH hjelper matvareprodusenten Pasfrost med å overholde de strenge grenseverdiene for industrielt avløpsvann.
Vannovervåkning redder liv

Vann anses i stadig større grad som et verdifullt produkt i de fleste land. Derfor er det en stadig nedgang i aksepten for sløsing med vann, og behovet for å kontrollere vannkvaliteten øker.