1-channel transmitter
Liquiline Compact CM82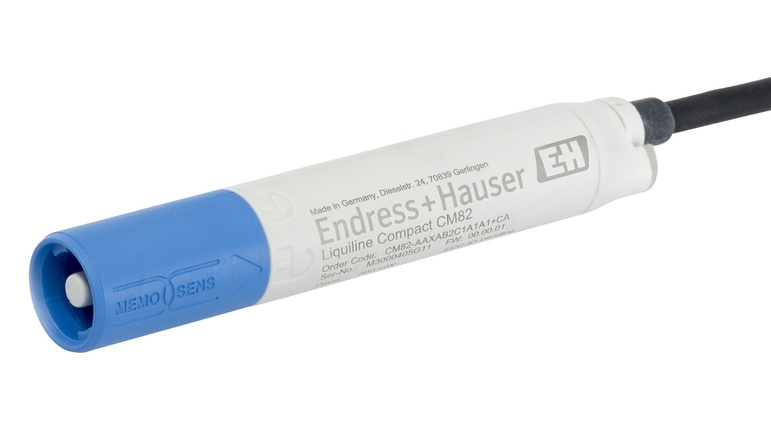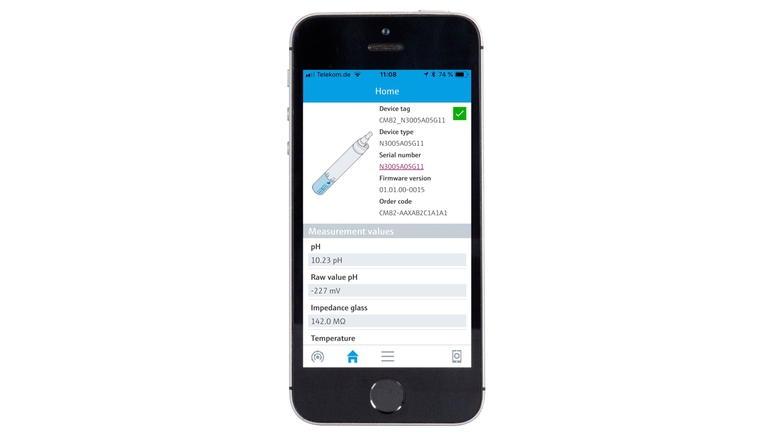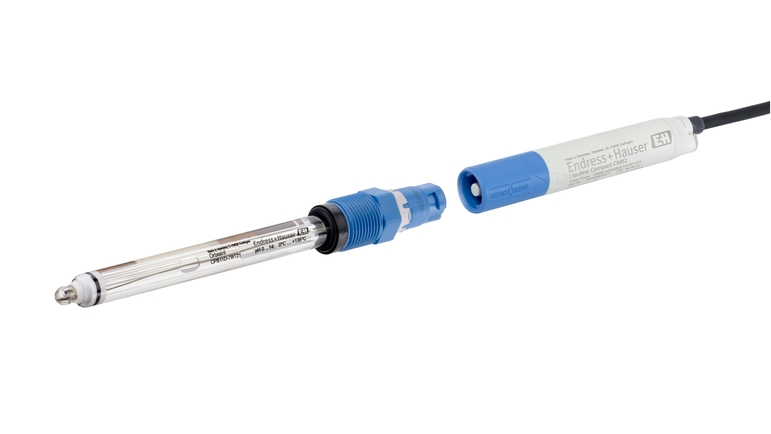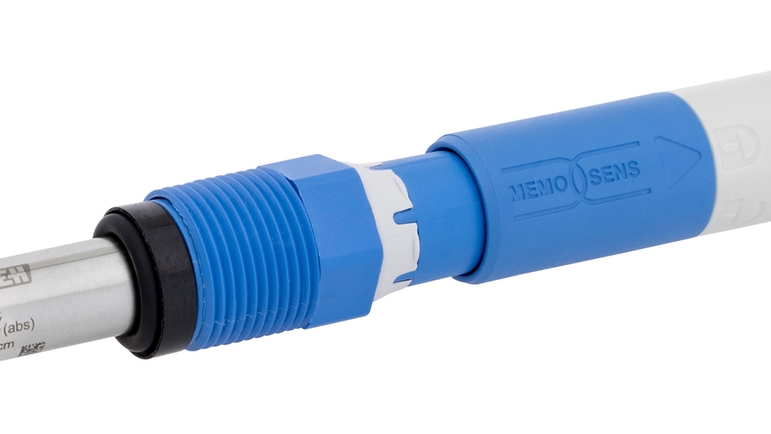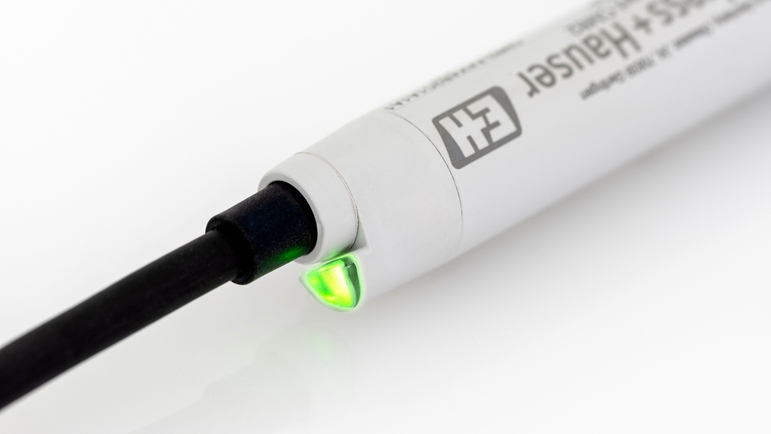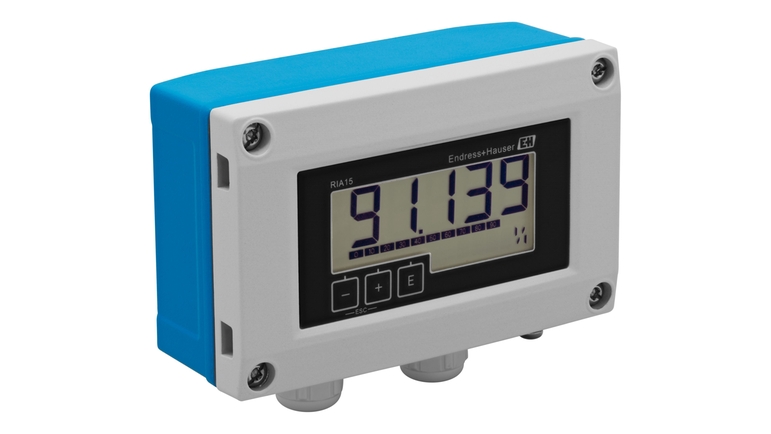 Multiparameter field device for hazardous and non-hazardous applications in all industries
The Liquiline Compact CM82 is the smallest transmitter for Memosens sensors. Its slender housing measures only 11 cm long and 2 cm wide, including a connection to which you can attach your sensor directly, without a cable. Together with the sensor, it fits into most assemblies and couldn't be easier to install. Via a uniquely secure Bluetooth connection, you can see all nearby CM82 measuring points on your tablets or smartphones and operate them conveniently from a distance.
Enkle produkter

Enkelt å velge, intallere og bruke
Tekniske egenskaper
Enkelhet
Standardprodukter

Pålitelige, robuste og lette å vedlikeholde
Tekniske egenskaper
Enkelhet
High- end produkter

Høyst funksjonelle og praktiske
Tekniske egenskaper
Enkelhet
Spesialprodukter

Designet for krevende applikasjoner
Tekniske egenskaper
Enkelhet
FLEX utvalget
Tekniske egenskaper
Enkelhet

Fundamental utvalg

Møter dine grunleggende målebehov

Tekniske egenskaper

Enkelhet

Lean utvalg

Håndter henkelt dine kjerneprosesser

Tekniske egenskaper

Enkelhet

Extended utvalg

Optimaliser prosessene dine med innovative teknologier

Tekniske egenskaper

Enkelhet

Xpert utvalg

Mestre de mest utfordrende applikasjonene dine

Tekniske egenskaper

Enkelhet
Spesifikasjonene kort oppsummert

Input

Output / communication

Ingres protection
Loading alternative products
Hurtigvalg
Velg ett av våre foreslåtte alternative
individuell konfigurasjon
Fortsett for å velge blant alle mulige alternativer
Ekstra komponenter

Fordeler

Easy operation:
Use your existing tablets and smartphones for operation and commissioning.

Fast and reliable:
A secure Bluetooth connection allows you to check measuring points that are dangerous or difficult to access from a safe distance.

Benefit from...
Bruksområde

Liquiline Compact CM82 can be used in all industries and their utilities and supports all sensors with the blue Memosens plug-in head:

pH sensors

ORP sensors

Conductivity sensors

Oxygen sensors

The loop-powered two-wire transmitter features the...
Dokumenter / håndbøker / programvare
Tilbehør / reservedeler
Kit: Junction Box, non Ex

CE, CSA C/US GP CM72/CM82

Upgrade Code: Bluetooth

(provide serial number of device) CM82

Marking Tagging (Attention: select option and enter text in 995)

Memocheck Sim CYP03D

Hand held; continous measurement value simulation. Simulation of digital sensors;Memosens;all parameters Memosens sensors; inductive coupling fixed cable sensors; Memosens protocol Check of relays and control functions Complete loop check

Loop Powered Process Indicator RIA15

Without power supply, 1 channel, scalable, loop powered, display LC 5-digit, optional with HART communication, optionally backlit. Bargraph resolution 10% over/underrange.
Suksesshistorier
Boiler water monitoring made easy

With the SWAS Compact Panel, the continuous monitoring of quality parameters such as pH and conductivity in cheese production can be automated and simplified.

Det allsidige panelet

Paneler for vannanalyse gjør det enkelt å overvåke drikkevann kontinuerlig på vannbehandlingsanlegget i Frasnacht i Sveits.

Avanserte prosessbetingelser

Fra tidkrevende prøveanalyse til sanntidsovervåking av kritiske parametere i gjæringsprosesser takket være komplette løsninger fra maskinvare til utvikling og analysetjenester.

Kjølevann direkte fra Østersjøen

Med CUS52D oppnår kraftverksoperatøren KNG lavere vedlikeholdskostnader på grunn av pålitelig og stabil måling også under krevende forhold i saltvann.
Vannovervåkning redder liv

Vann anses i stadig større grad som et verdifullt produkt i de fleste land. Derfor er det en stadig nedgang i aksepten for sløsing med vann, og behovet for å kontrollere vannkvaliteten øker.