Asset Health Monitoring Solution SRP700 Rockwell Edition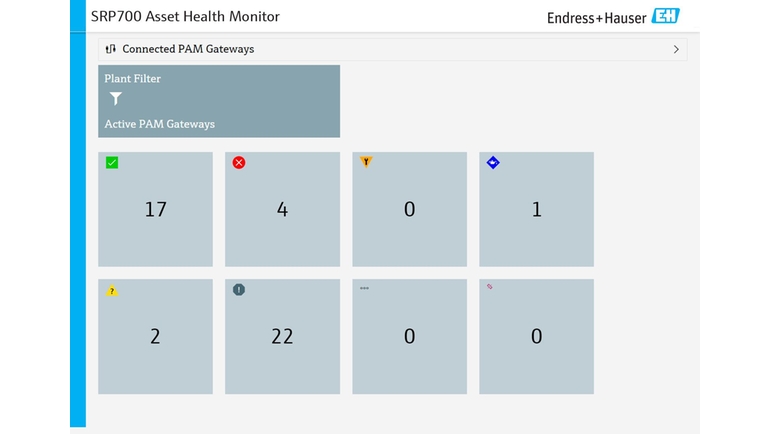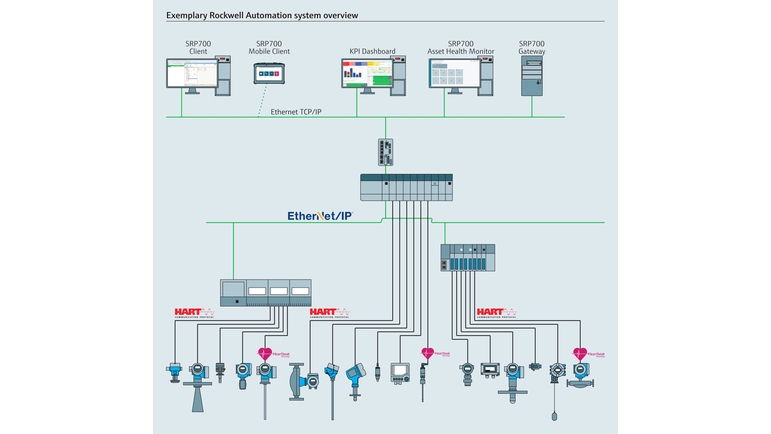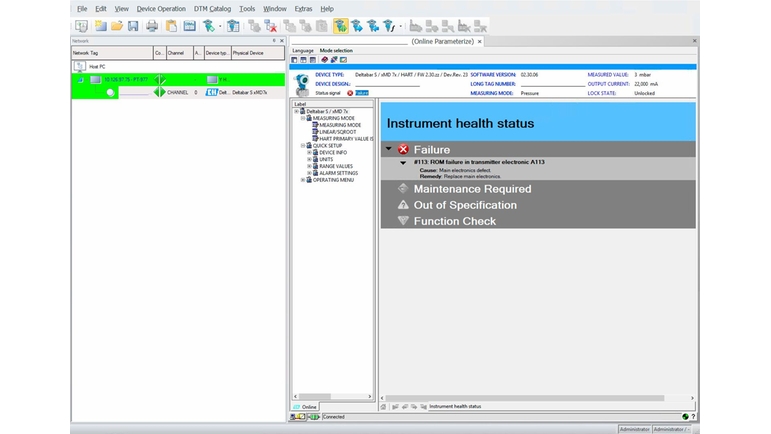 Streamline your plant operation by benefitting from data from the field
Devices often report maintenance required months before they fail. In a lot of cases, such information is not collected or is lost in logfiles of the control system, where maintenance technicians do not have access. Our Asset Health Monitoring solution accesses this information and presents it in easily readable form to all involved in the running of a plant. This not only improves transparency, but also reduces maintenance costs while increasing plant availability.

Enkle produkter

Enkelt å velge, intallere og bruke
Tekniske egenskaper
Enkelhet
Standardprodukter

Pålitelige, robuste og lette å vedlikeholde
Tekniske egenskaper
Enkelhet
High- end produkter

Høyst funksjonelle og praktiske
Tekniske egenskaper
Enkelhet
Spesialprodukter

Designet for krevende applikasjoner
Tekniske egenskaper
Enkelhet
FLEX utvalget
Tekniske egenskaper
Enkelhet

Fundamental utvalg

Møter dine grunleggende målebehov

Tekniske egenskaper

Enkelhet

Lean utvalg

Håndter henkelt dine kjerneprosesser

Tekniske egenskaper

Enkelhet

Extended utvalg

Optimaliser prosessene dine med innovative teknologier

Tekniske egenskaper

Enkelhet

Xpert utvalg

Mestre de mest utfordrende applikasjonene dine

Tekniske egenskaper

Enkelhet
Hurtigvalg
Velg ett av våre foreslåtte alternative
individuell konfigurasjon
Fortsett for å velge blant alle mulige alternativer
Fordeler

Take actions on diagnostic data provided by devices.

Connect with a fingertip to the device for troubleshooting and configuration.

See current and past diagnostic data as well as prescription measures together with their time stamps.

Analyze historical...
Bruksområde

SRP700 is a pre-engineered software based solution for Rockwell Automation systems, tailored for various industries. It runs on traditional hardware or in a virtual machine environment and comprises a central monitor and gateway, a standard client for...
Dokumenter / håndbøker / programvare